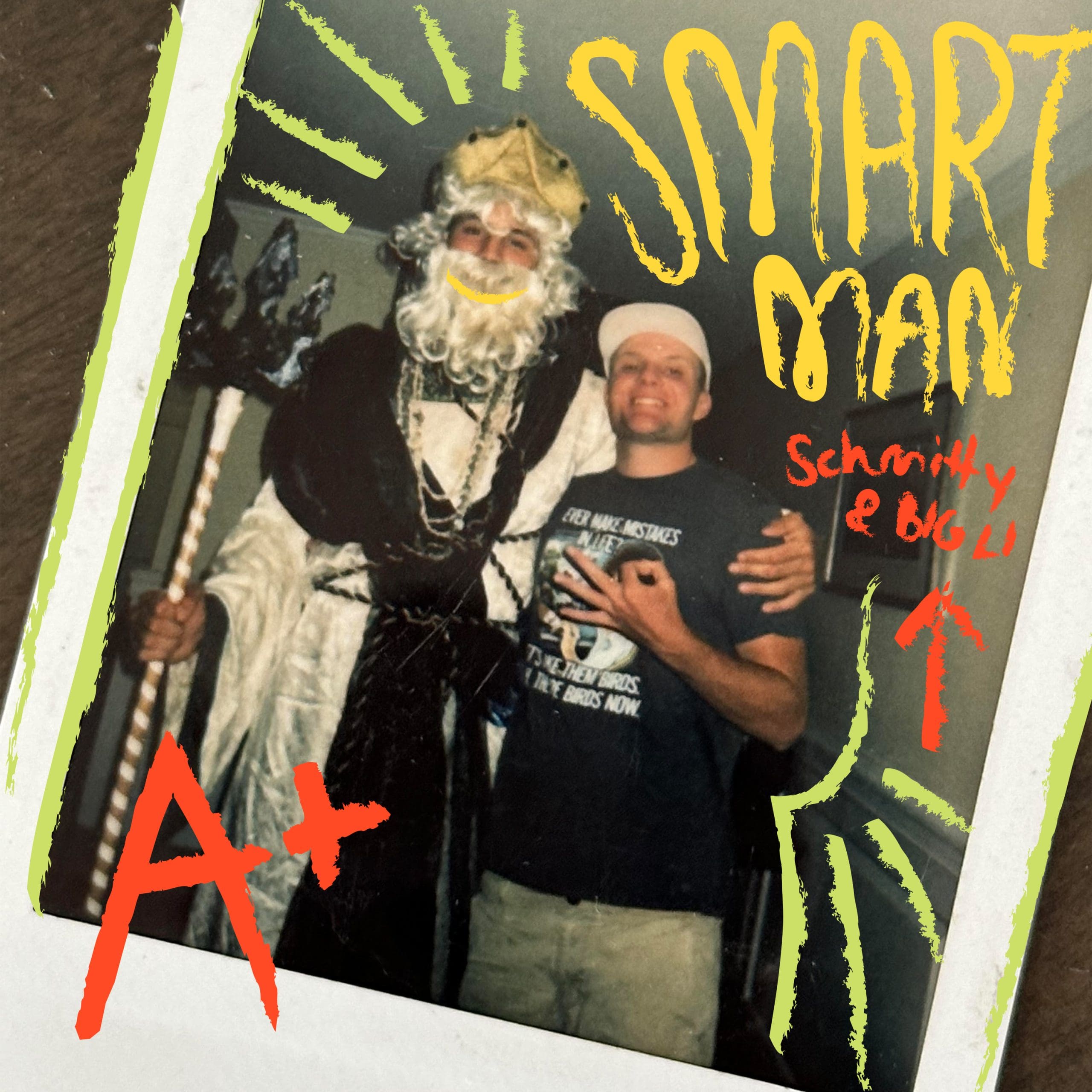 "Smart Man": Celebrating Life with Wisdom
Rexius Records
Schmitty's Anthem of Youth, Fun, and Wisdom
American alternative hip-hop artist Schmitty is poised to release his latest single, "Smart Man," on November 10th. Infused with a dynamic blend of rap and rock influences that bring to mind artists like The Kid Laroi, blackbear, and Beastie Boys, this guitar-heavy track perfectly encapsulates Schmitty's love for life, along with his wise understanding of balance.
The song revolves around the duality of being a brilliant student yet indulging in the wild side of youth – partying, sneaking out, smoking weed, and taking risks. Inspired by his father's wise advice to "don't be a dumbass" (whose actual voice we can hear at the beginning of the song), "Smart Man" is an honest tale of Schmitty's life experiences.
Produced by BIG LI, a long-time friend and former member of their college rap group "The Chibe Tribe," the single's energetic instrumental track was carefully crafted by the producer, providing a strong rock sound that is a slight departure from Schmitty's previous tracks.
Known for his uplifting lyrics and vibrant beats, Schmitty brings his positive outlook on life into every track. From dreaming of being an "American Idol" to forming "The Chibe Tribe" with college friends, his deep love of music has joined him every step of the way.
Schmitty signed with Rexius Records in 2021, a collaboration that paved the way for instant classics like "Best Friends," "Everything's Gonna Be Alright," and "How Did I Get Here?". Now, with "Smart Man," he continues to shine with his authentic and uplifting voice.
Don't miss the release of "Smart Man" by Schmitty on November 10th, an anthem for all who understand the fine line between living freely and wisely.
Artwork by: Simon Renström
Photos by: Schmitty