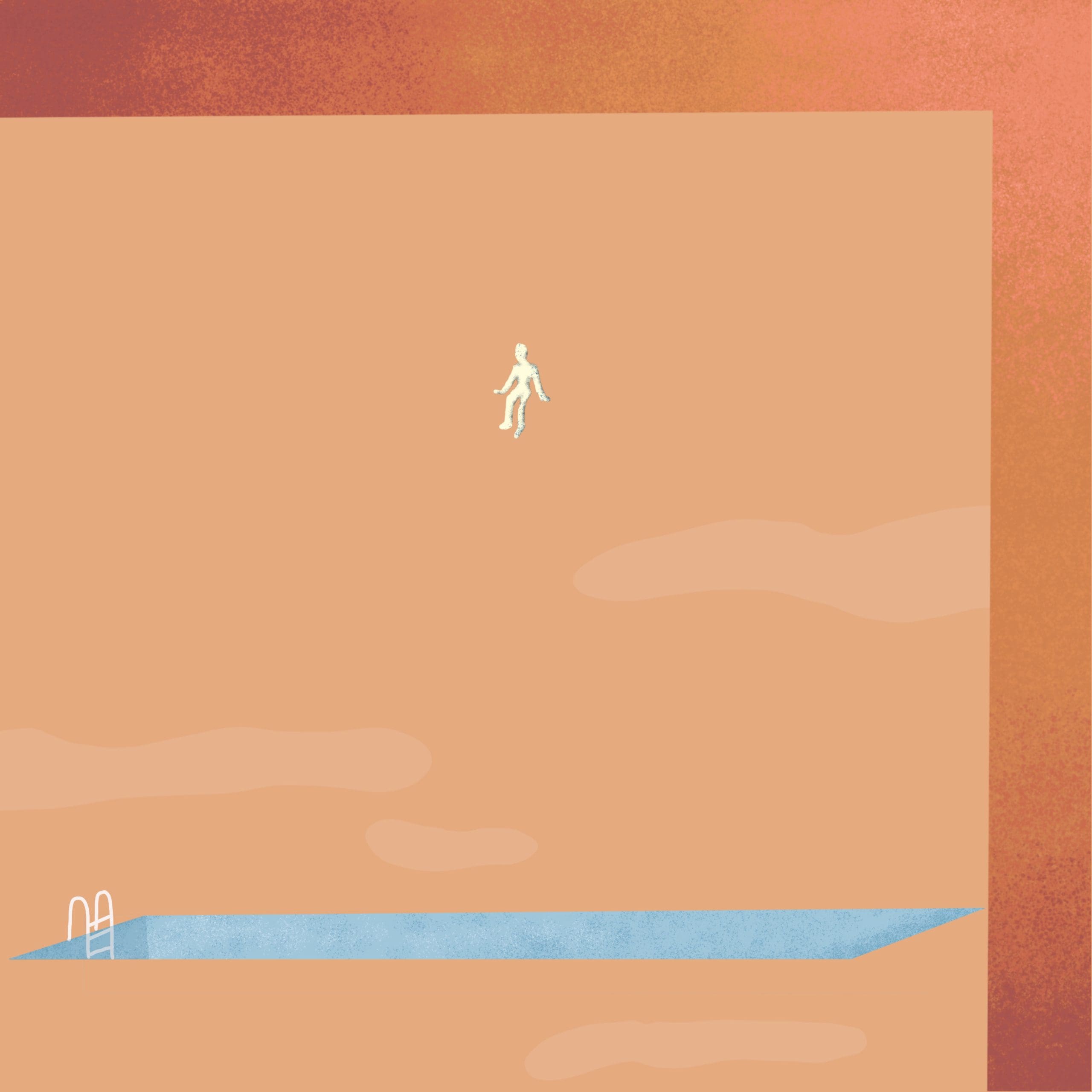 Vague Idea
Rexius Records
Music as a Philosophical Question
Simple sounds, complex words: An Echoic returns with his single "Vague Idea" after a 3-year hiatus. A contrast of unsettled thoughts and chill alt-folk sounds, produced by Andrew Feels (ELIO, Emma Beckett). The Malmö-based singer/songwriter tries to grasp the indescribable sense of constantly leaning into the next moment.
For An Echoic, this "Vague Idea" is associated with restlessness. "We're never feeling at rest, because because of this ever-present "vague idea" of something coming up in the future that is slightly more important than what we're currently doing.", he explains. The song also toys with the difficulty of expressing subjective ideas and emotions accurately to others.
The overarching topics of most of An Echoic's music are personal identity and introspection. While "Vague Idea" might be the simplest of his works in musical terms, his two EPs "An Echoic EP" (2016) and "Headless Heathen" (2018) go beyond typical alt-folk expectations. Unconventional harmony and sound design are two of his recurrent themes.
"Vague Idea" will be released via Rexius Records on October 22, part of a series of singles with similar aesthetics.
🎨 Georgia Rose
An Echoic
An Echoic's music is one of those rare gems that encourage you to push beyond your usual listening habits, subtly taking notice of its quirky quality. What started as a solo experiment in 2016 after dropping out of jazz school became a solid artistic project for Martin Kihlstedt, Swedish singer-songwriter based in Canada. His style can remind you of Andy Shauf combined with Tame Impala's early psychedelics, with a tendency towards experimental songwriting that you'd rather associate with Radiohead.
Just like Nick Cave, Leonard Cohen or Elliot Smith, An Echoic is not afraid to sing tales about the rough edges of existence. He tackles tough topics with the clinical curiosity of a shaman-philosopher: "I'm always intrigued when I hear stories told by people that have been through unimaginable things. So I wanted to write a story like that."
The fascination for subtle musical quirkiness developed through years of playing and improvising since his early days in Sweden. He continued to craft this particular style while studying jazz for 2 years in Toronto, where he played and performed with various jazz, funk and blues ensembles.
During this time he also built artistic collaborations with visual artists, producers etc. that gave birth to An Echoic as a fully-formed project. His idea was to create a reflection of himself, rather than just "a character", writing music that encourages you to become an active listener. This kind of engagement is very related to the different aspects of introspection (like meditation and a kind of spirituality devoid of religion), which is a central motive for his songs.
Martin released An Echoic's self-titled debut EP in 2016 and shortly thereafter signed to Rexius Records for his second EP: "Headless Heathen". A chamber of thoughts in the form of experimental songwriting (recording spoken word and sampling traditional folk instruments, for example) and unimaginable stories.
"Bad Weather" will be released via Rexius Records on January 28th, part of his new series of singles with similar aesthetics.