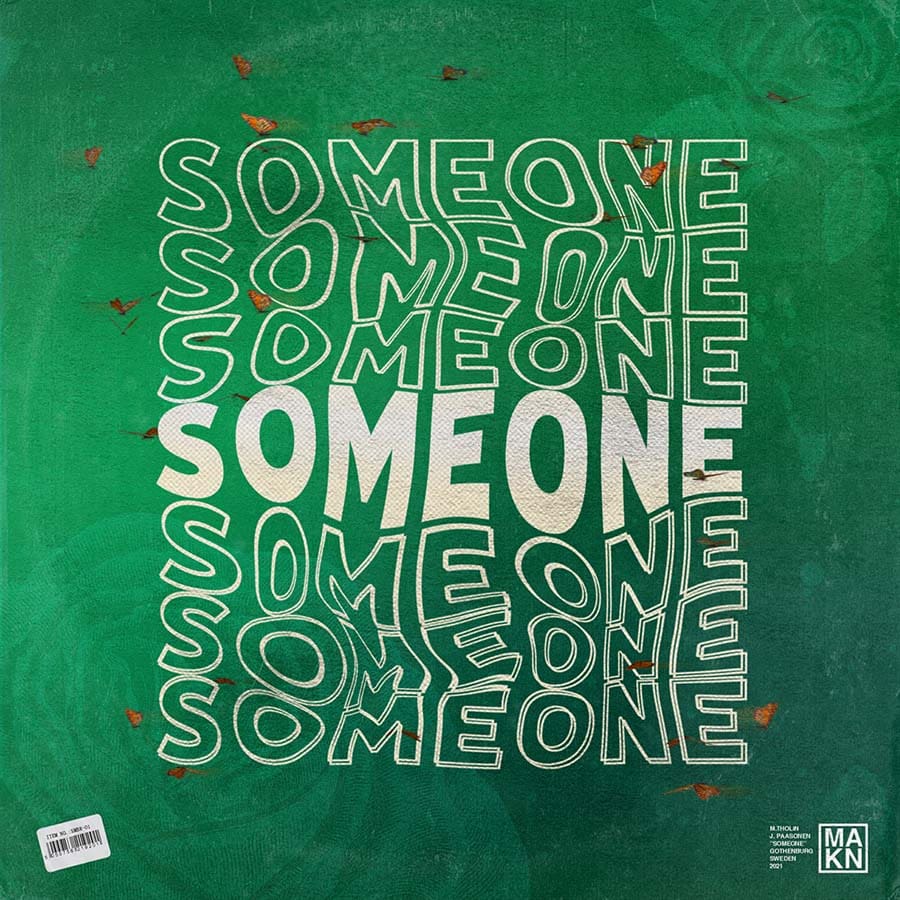 The Beat of Goodbye
Gothenburg-based pop/EDM duo MAKN release "Someone", their second single this year. They continue to be influenced by artists like Marshmello and Zedd, but their collaboration with Anton Björklund (Travel with the Sun) adds a touch of pop to the mix. They present us with a late-summer track about the need to leave a relationship where you can't be yourself.
"The storyline is basically from a break-up argument between the narrator and his partner.", MAKN explains. "They haven't been together for so long, but long enough to see that it won't be as the narrator wants it to be."
Martin Thölin och Joakim Paasonen recorded and produced "Someone" in their Gothenburg studio, a.k.a. Martin's basement. The idea for the song sparked in June 2019, recording the guitars that year.
The vocals followed in 2020, co-written and performed by Anton Björklund. We've heard him sing in a more theatrical way as frontman for rock band Travel with the Sun. But he is currently venturing into pop/EDM: He was recently the topliner for "What a Time", a summer hit by Swedish duo Matobi.
MAKN met in high school and debuted in 2018 with the energetic festival-sounding anthem "Hajar Ni?". Two more singles followed in 2019, with the recurrent theme of an upbeat EDM sound that reminds of early 2010s acts like Alan Walker.
The duo got signed to Gothenburg-based Rexius Records in 2020 and is currently preparing for the release of "Someone" in October.
Cover art and press photos by Carl Norrman Humble.