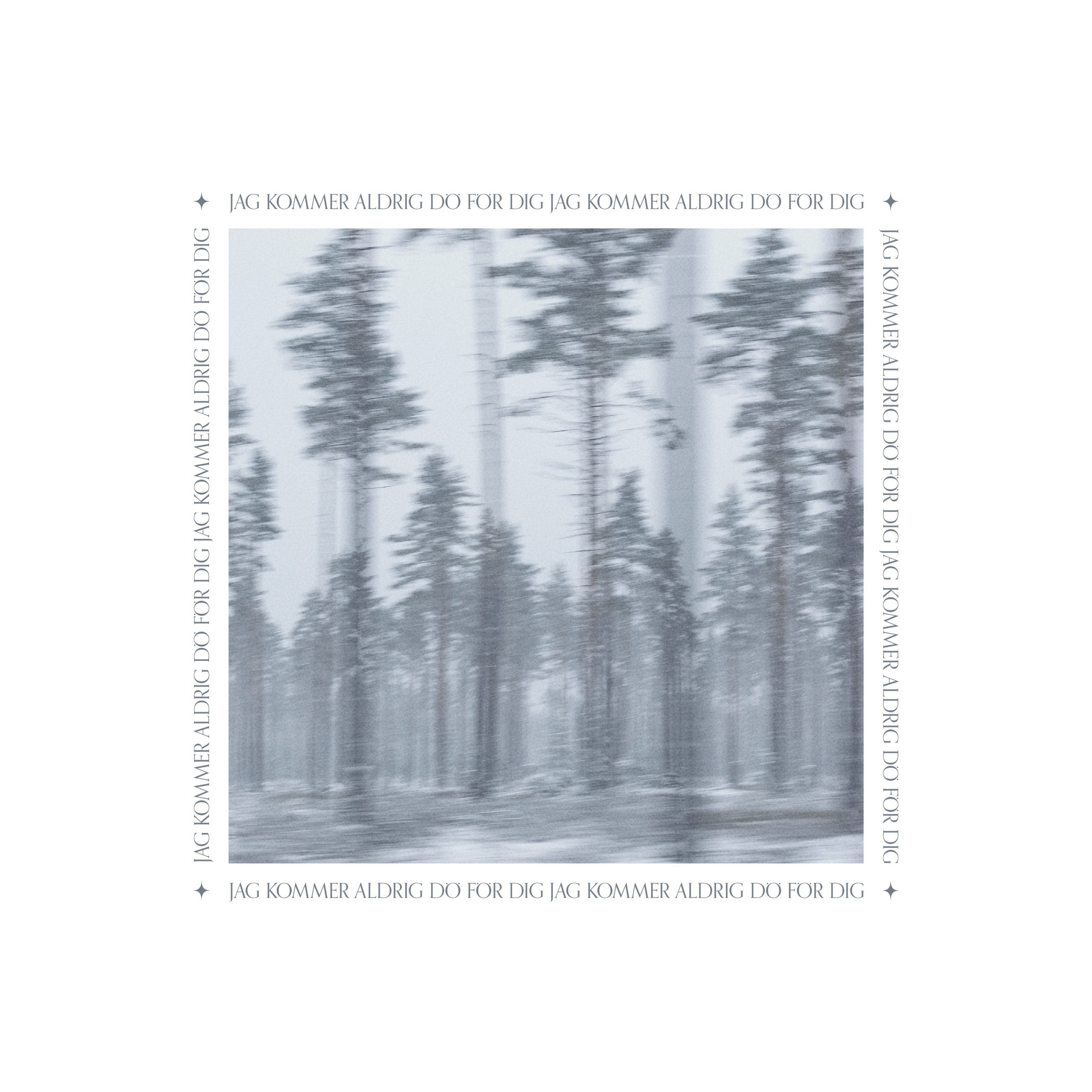 Jag kommer aldrig dö för dig
Rexius Records
Bombastisk folkpop om uppbrott
På Lina Melanders fjärde singel "Jag kommer aldrig dö för dig" tar musiken ett språng mot än mer bombastisk folkpop. Spår från hennes tidigare verk går fortsatt att känna igen men här har hennes jordnära och folkliga uttryck fått sällskap av storslagna syntmattor. "Jag kommer aldrig dö för dig" letar sig ut från det subtila och beger sig in i ett råare landskap där vemodet får ge plats åt självständig styrka.
"Jag kommer aldrig dö för dig" handlar om att bryta upp, att ta sig loss från ett dåligt förhållande, om att stanna kvar för länge i destruktivitet men att ändå orka slå sig fri. Från ett klarsynt perspektiv sjunger Lina om att följa sin magkänsla, att våga stå på sig och att inte låta sig kvävas. Precis som föregångaren "Gå på" skickar Lina Melander ett budskap om att lämna det förgångna bakom sig för att hitta nya vägar. Hon sjunger desperat men självsäkert om att låta det förflutna tynat bort eftersom det inte längre finns plats för ältan.
Skapandeprocessen
Idén till låten kom från hennes ständiga följeslagare, låtskrivarpartner och producent Tony Naima. Inspelningen av låten påbörjades redan 2020, bland annat på Nevo Studios i Sundsvall men också hemma hos Tony i Höga Kusten. Sången lades i slutskedet av produktionen under 2021 i Göteborg. Låten hade då testats fram och tillbaka med olika ljudbilder i ett drygt år vilket slutligen landade i att många av de initiala idéerna förevigades i den slutliga versionen.
"Det kan vara lätt att vilja rata tidiga versioner bara för att man ledsnar lite på ett sound som man har jobbat på under en längre tid, men det är ofta så att vi återkommer till det vi gjorde i början av produktionen. Vi måste testa något nytt för att inse värdet av det gamla." – Lina Melander
Att förnya traditionen
Lina Melanders musik drar tankarna till ett klassisk svenskt, inte sällan sorgset uttryck som formats av artister som Melissa Horn, Lars Winnerbäck, Markus Krunegård och Amason. Lina återskapar, men förnyar också denna tradition genom att addera en ny lyster till ljudbilden.
"Jag kommer aldrig dö för dig" släpps 4 februari 2022 på Rexius Records.
Artwork av Tanja Berkö
Pressfoton av Tanja Berkö
Lina Melander
Lina Melander, the Gothenburg-based artist who found her genuine and personal expression in the Swedish north. Born and raised in the city of Sollefteå she adopted the melancholy of the whistling forest and the open landscapes which she now has thoroughly sewed together with the sound of the modern Swedish pop wonder.
Lina has been active as a solo artist for many years, mastering several different genres. Her primary focus has previously been jazz, which in recent times has shifted to Swedish pop blended with americana. This creates an exciting sound in the borderland between the vast northern plains and the old American tradition of folk singers.
Her love for beautiful lyrics and strong melodies comes into its own in this recognizable but also refreshing sound. Her ability to seamlessly move from jazz to pop and country has made an impact into her music as the sound becomes difficult to place into a fixed genre style. The main character, however, does not place much focus on the genre. Regardless of the type of music she always finds inspiration from her heroes Joni Mitchell, Emmylou Harris & Ella Fitzgerald. An inspiration in lyrics and melodies which she lets shine through whatever she is creating.
📷 Tanja Berkö