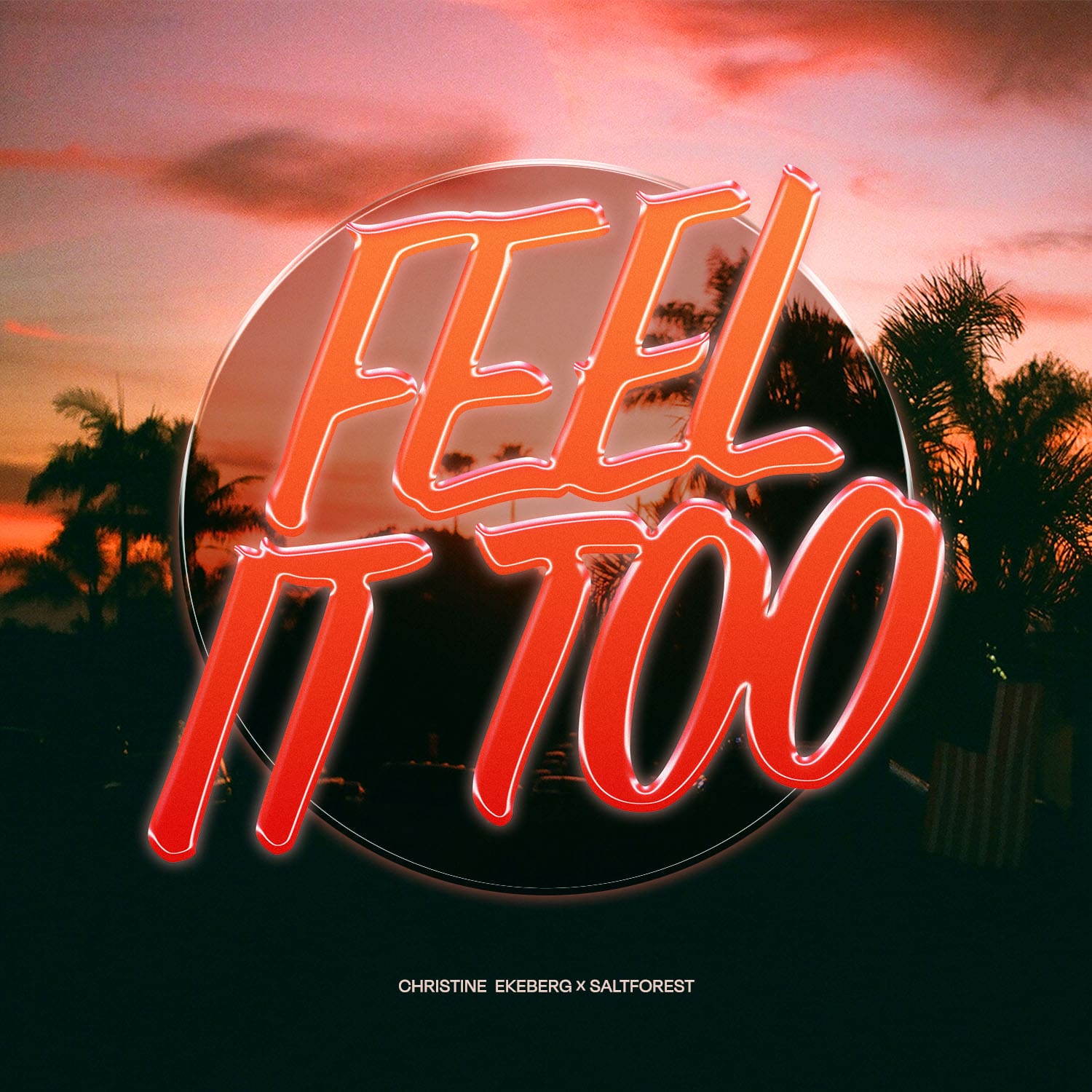 Feel It Too
Rexius Records
Breathtaking love
Norwegian pop artist Christine Ekeberg sings about an exciting new love in "Feel It Too", a fun song with an EDM influence that can remind you of artists like Bebe Rexha and Zara Larsson.
"The song is about that first stage of falling in love where you`re acting crazy". Christine explains, confessing to having a personal connection with the lyrics, "This is the story of the beginning of my relationship, like just a little glimpse".
"It's kind of a battle between head and heart (. . .) where you allow the dreamer-side of you to win". The song can also relate to the difficulty of embracing new love after ending a previous relationship, something Christine experienced herself, "I fell really hard, but was afraid to enter a new relationship (. . .) but you can't argue with falling that hard, so at one point you just gotta go for it".
Co-written and recorded in collaboration with producer Björn "Saltforest" Saltskog, the track was recorded in both the artist and the producer's home studios, a process Björn describes, "The production period [for this track] was over 2 years, which I think shows both the quality and uniqueness of the song. (. . .) Of everything I've created during my 6 years of producing, this is my favorite piece".
Christine Ekeberg has been very active as a songwriter and performer throughout her career, earning silver medals at the World Championship of Performing Arts and reaching semifinals at the International Songwriting Competition in 2020. She also collaborated with several European EDM producers. In 2019 she signed with Rexius Records, releasing several singles with the label. She's now preparing for the release of "Feel It Too" on April 14th.