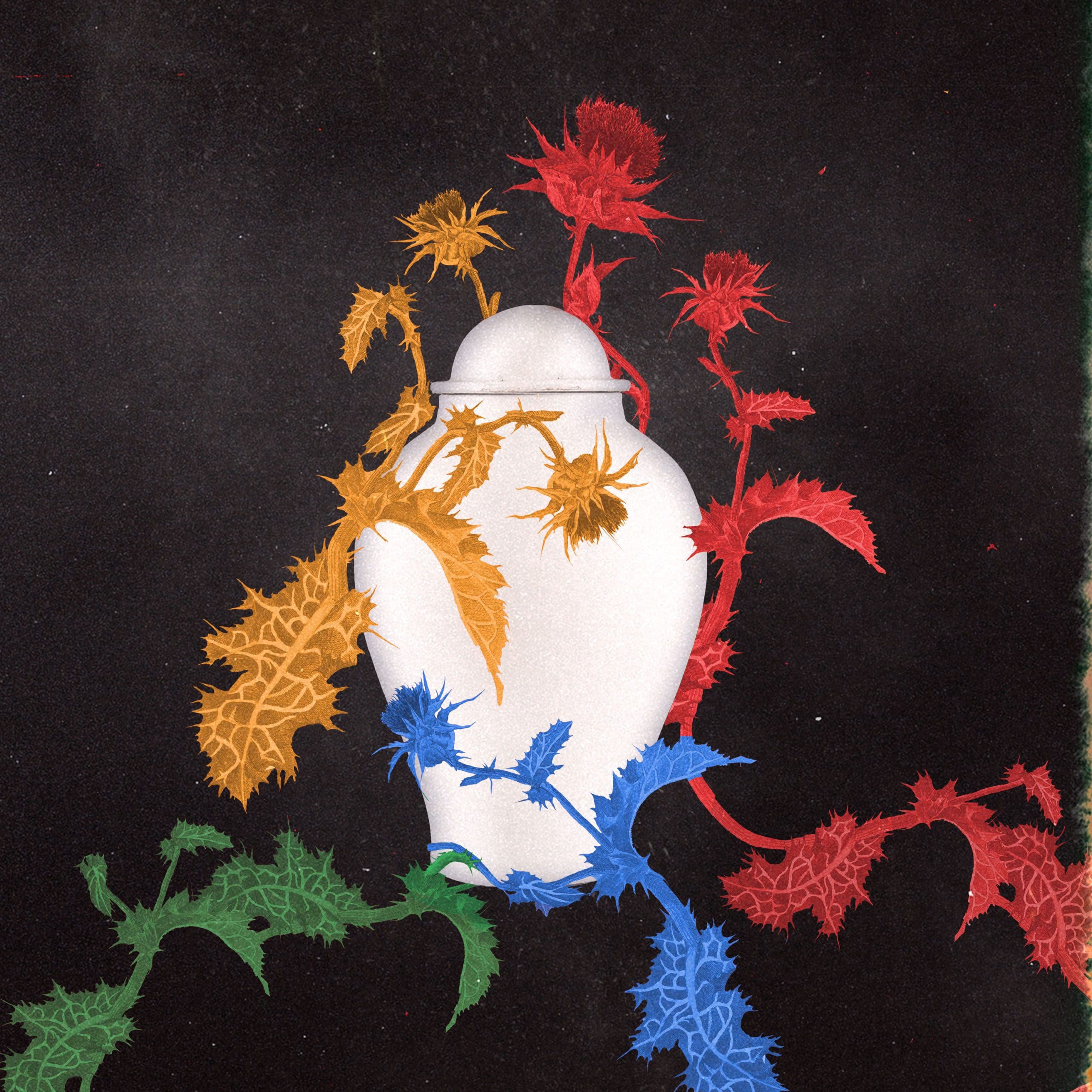 A Cocktail of Pop Contrasts
Day Felice crafts a memory of destruction and rebirth in "Ashes", the band's second album. Therapeutic confessions and politics coexist with a mix of Romanticism and alt-rock, in a concept that frontman David Lindström describes as "contrast pop". The lyrics were partly inspired by his difficult experiences as an actor (HBO's "Vikings").
"Ashes" is the story of a "hedonistic hamster wheel", as Lindström puts it: A desire that never ends through satisfaction, only through detachment. But the lyrics don't tell a linear story with a clear narrator. Sometimes we meet collective social media anxiousness ("Are We Ever"), an ambiguous suicide note with Shakesperian tones ("Lights Out"), or a leftist's identity crisis ("On Reality").
A romantic view of endings as a beautiful form of comfort finds echoes throughout the album. There's beauty in climate apocalypse if we have a liberating final dance ("Summer"). Closure can sometimes involve a hopeful resurrection ("Ozymandias"). "Letting go of things that make you feel safe, but that you can't trust: Self-harm, destructive relationships, money, and prestige", in Lindström's words.
Day Felice has been earning local clout since 2020, building up to the release of "Ashes". Their music was featured on Sveriges Radio and reviewed by Swedish blog Popmuzik as "The best to come from Gothenburg in a long time".
While Lindström first became known through his screen roles (HBO's "Vikings", "Blå Ögon"), music has been his central means of expression. He launched his solo career under Gothenburg- based Rexius Records in 2019. Four rock musicians from the cultural scene of Gothenburg joined him in 2020 to form Day Felice in its current format.
The band released "Are We Ever" in the fall of 2020, their first single in their current line-up. "Ashes" will be available on May 14th.